Latest News
Thursday, 09 November 2017
Switzerland-based IPR Conversions and ATR have inked a technology licensing agreement giving ATR the licence to install IPR's Large Cargo Door (LCD) and Structural Tube on new ATR 72-600F freighters.
FedEx Express already has signed a contract for the purchase of 30 ATR 72-600Fs plus 20 options. These aircraft will be the first new ATRs to be directly delivered from the factory in a freighter configuration equipped with IPR Large Cargo Door and Structural Tube. This new aircraft version has a new windowless fuselage and IPR unique LCD with a size of 296 x 180cm.
 
Latest News
Thursday, 09 November 2017
Freight forwarder Panalpina has consolidated its three Prague warehouses into one 7,000 sq m facility at the logistics centre in Pavlov and says it already is looking for more space.
The new facility offers in/out Customs clearance, pick'n'pack, labelling, quality inspection and stock level management.
Latest News
Thursday, 09 November 2017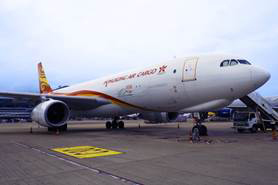 Hong Kong's second biggest airline group, Hong Kong Airlines and its cargo subsidiary Hong Kong Air Cargo Carrier, have moved their cargo operations to Asia Airfreight Terminal (AAT).  
Hong Kong Airlines was established in 2006 and is based in Hong Kong.  Its network covers 40 destinations in the Asia Pacific region.  
Latest News
Thursday, 09 November 2017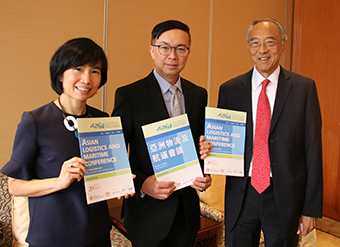 The seventh Asian Logistics and Maritime Conference (ALMC) will be held 23-24 November at the Hong Kong Convention and Exhibition Centre (HKCEC).  
The two-day conference is jointly organised by the Hong Kong Trade Development Council (HKTDC) and the government of the Hong Kong Special Administrative Region (HKSAR). 
Pictured are: HKTDC assistant executive director Stephen Liang (centre) flanked by Tung Chee Chen (right), chairman and ceo, Orient Overseas (International) Ltd and Cissy Chan, executive director, Commercial, Airport Authority Hong Kong.
Latest News
Thursday, 09 November 2017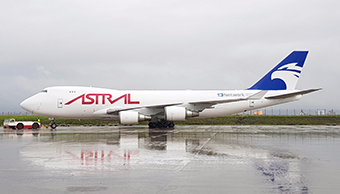 Network Airline Management (NAM) and Astral Aviation have signed a long-term wet lease with Air Atlanta Icelandic, adding a factory-built, nose-loading B747-400F to the existing managed fleet of three MD11Fs. This will enable NAM to develop its presence in Africa, and especially the Kenyan perishables market, adding capacity for flowers and vegetables from Nairobi to the UK.