Latest News
Wednesday, 31 January 2018
The international transport and logistics company Gebrüder Weiss is expanding in the area of automotive logistics. 
Latest News
Wednesday, 31 January 2018
Airfreight rates from China have risen 'modestly' in the past few days, with increases in Chinese export demand ahead of the upcoming traditional Chinese New Year shutdown.
Latest News
Wednesday, 31 January 2018
Canadian carrier First Air has filed two applications with Canada's National Trade Corridors Fund (NTCF) to expand its cargo facilities in Ottawa and Iqaluit in partnership with the Ottawa Airport Authority and Aeroterm.
Latest News
Tuesday, 30 January 2018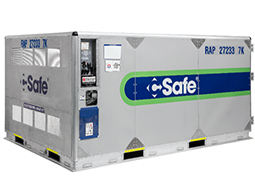 Virgin Atlantic Cargo has become the first UK airline to approve the use of CSafe's new RAP container for temperature-sensitive life-enhancing healthcare products.
Following its approval by both the US, Federal Aviation Administration (FAA) and the European Aviation Safety Agency (EASA), the unit has been approved by Virgin Atlantic's own operations specialists to be carried across the airline's international network.
Latest News
Tuesday, 30 January 2018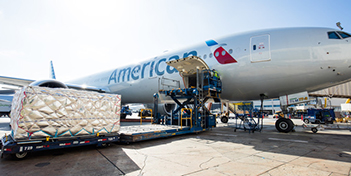 USA-based American Airlines is adding four new destinations to its international network for northern summer 2018.
In order to provide more access from Europe to the US and beyond, the airline is introducing services from Philadelphia (PHL) to Budapest, Hungary (BUD) and Prague, Czech Republic (PRG); Chicago O'Hare (ORD) to Venice, Italy (VCE); and Dallas/Fort Worth (DFW) to Reykjavik, Iceland (KEF).
Latest News
Monday, 29 January 2018
Lufthansa Cargo has increased freighter services to Japan.
Two weekly freighters to Osaka, Japan via Novosibirsk on Wednesdays and Fridays complement an existing daily freighter from and to Tokyo Narita as well as passenger flights to Osaka Kansai, Tokyo Haneda and Nagoya.