Xeneta moves into airfreight rates
News Feed
Monday, 18 December 2017
OSLO-based Xeneta, the on-demand ocean freight rates benchmarking and market intelligence platform, has confirmed its intention to launch an air freight product which enables users to benchmark air freight rates against the market.
Xeneta, which launched in 2012, claims to be the  industry's number one ocean freight rates analytics platform. It gathers the latest global shipping data from a community of over 700 leading businesses, covering more than 160,000 port-to-port pairings and over 35 million contracted rates.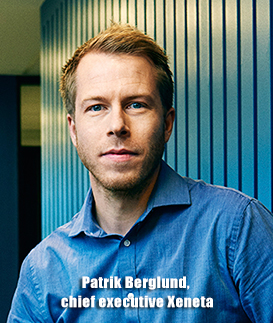 It's a model Xeneta believes will fly high in the aviation segment.
"There is a clear market demand for a benchmarking tool enabling the industry to get optimal value from air freight rate negotiations," said Patrik Berglund, chief executive Xeneta.
"The sector is equally, if not even more, unpredictable than that of ocean freight rates, with prices currently sky rocketing due to lack of capacity and increasing e-commerce demand, amongst other factors. This impacts upon bottom lines for all stakeholders – shippers, freight forwarders and carriers – as well as the reliability of their cargo supply chain. This is bad news for everyone, especially those who want to ensure they get products on the shelves at peak periods, such as Christmas.
"By providing greater real-time intelligence, understanding and visibility we can help the market tackle this issue head-on."
Xeneta for air freight is now at the prototype stage, with a full launch scheduled for Q2 2018.
"We'll be giving users instant access to the latest air freight rates on world-wide routes, sourced from reliable, leading global businesses," Berglund added. "We're already collecting rates from our established user base, and seeking more early adopters to help expand data collection. At the moment we're adding over two million contracted rates monthly for ocean shipping and we'll be looking to more than double our overall rate density for both modes of transports collectively in 2018."