Hactl wins Eva Air account
Latest News
Thursday, 11 January 2018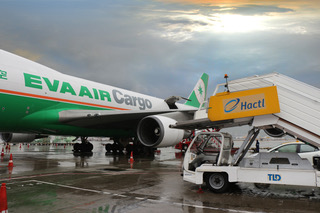 Eva Air has returned to Hong Kong Air Cargo Terminals Limited (Hactl) as its handling agent.
Hactl will provide all cargo handling services for the airline's operations from Hong Kong, which include over 60 passenger and eight wide-body freighter flights per week.
The carrier also plans to use the SuperLink China Direct road feeder services provided by Hactl subsidiary Hacis, to extend its catchment to include the Pearl River Delta (PRD) region.
The Hacis network will soon be extended with the opening of a ninth depot in the western PRD and, in conjunction with the opening of the Hong Kong - Zhuhai - Macao Bridge, this will reduce trans-PRD transit times by two thirds.