Australia set to welcome record levels of int'l visitors this year
News Feed
Friday, 09 February 2018
AUSTRALIA's inbound tourism sector is gearing up to welcome a record number of visitors in 2018, with international visitor numbers expected to rise to 8.5 million and their contribution to the economy set to exceed A$44 billion for the year.
"This is going to be a record year for Australian tourism, one that will see China taking over from New Zealand as our largest inbound market for the first time, India likely to become our fastest growing new market and a continuation in visitor growth from the US that will deliver 10 per cent plus year-on-year growth for the second consecutive year," said Peter Shelley, managing director,  Australian Tourism Export Council (ATEC).
"Tourism exports are now the largest Australian service industry export and our second largest export behind iron ore, making it not only one of our most valuable resources, but also delivering an economic value well into the future.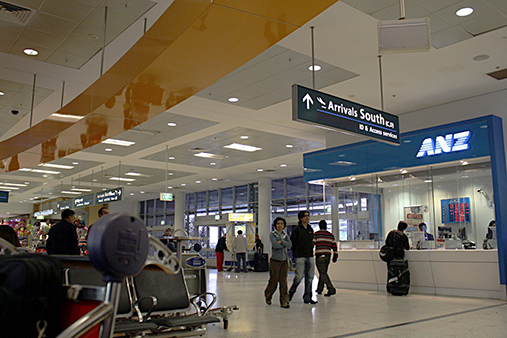 "The year has also begun on a positive note with record numbers of UK visitors coming out to support the Ashes Cricket series and another very successful Australian Open Tennis Championships in Melbourne.
Shelley said growth in tourism exports in Australia was reflective of a global trend which has seen a year-on-year seven per growth equal to an increase of 70 million visitors to 1.1 billion between January and October 2017.
"This strong demand for international tourism across the world really reflects a global economic upswing and an increasing number of people looking for meaningful experiences through travel.
"This month we will see  thousands of additional visitors from China, here to celebrate the Chinese New Year, which is growing in popularity and size every year.
"The Chinese visitor market is changing rapidly, with significant growth in the number of high-spending independent travellers, a positive trend that will see more of these Chinese New Year visitors exploring more regional parts of Australia.
"The Commonwealth Games will give us another great tourism injection for 2018, with visitors from across the globe heading to the Gold Coast in April to take part in and watch the best athletes in the Commonwealth compete.
"Our industry is on the 'front foot' - recognising and acting on the changing international markets and trends over recent years by continually refining the travel experiences on offer to make sure they align with the needs of the changing international consumer."