INTERVIEW: New marketing campaigns, a focus on more airline services as WA Tourism minister Paul Papalia sets out his vision for the future
News Feed
Friday, 09 February 2018
Western Australia's minister for Tourism Paul Papalia was born in Bunbury and raised in the small south west town of Burekup.
He entered the Royal Australian Navy in 1978 and served in the military for 26 years, eventually qualifying as a Navy Clearance Diver.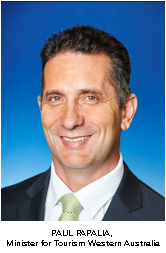 In that role he served in the counter terrorist squadron of the Special Air Service Regiment and was deployed on operations to Iraq on two occasions.  In the course of his military career Papalia commanded a Clearance Diving Team, a navy patrol boat and the Navy's submarine escape and rescue service. He was awarded the Conspicuous Service Cross and Commendations from both the Land and Maritime Commanders before leaving the service in early 2004.
A year or so later, Paul and his wife Gillian were self-employed in small business when he was approached to consider pre-selection for WA Labor in the lead up to the Peel by-election in late 2006.
He was elected to the seat of Peel in February 2007, then elected to the new seat of Warnbro in September 2008 and re-elected to that seat in 2013 and 2017.
He served in the Shadow Ministry after WA Labor lost office in 2008 as shadow minister for Tourism, Corrective Services and Defence Issues. In March 2017 he was appointed a minister in the new McGowan government, with the portfolios for Tourism, Racing and Gaming, Small Business, Defence Issues, Citizenship and Multicultural Interests.
Tourism in Western Australia has been underperforming and was seen as a tough job for Papalia to take on following the State election some six months ago.
But already, he has brought to the Tourism portfolio enthusiasm and drive and a passion for the role not seen by this magazine in a very long time.
In this interview with MICEBTN he demonstrates he is a man of action and the industry should support his vision to make WA a leading business and holiday destination once again.
There was a time when a government minister had only one area of responsibility and focus. Today, there are some portfolios that have synergies, but others that require ministers to decide what takes precedence in terms of their resources and time. There also may be potential conflicts of interest. How can this be a good thing?
Minister Papalia: I don't recall when a minister held the single portfolio of Tourism. In recent times many ministers in government have held more than one portfolio: Elizabeth Constable had Education, Kim Hames had Health, Colin Barnett was premier and Liza Harvey was Police minister.
So the suggestion that there may have been a greater focus on tourism in the past is a somewhat flawed assumption. The portfolios I hold are all complementary, just some more than others. Each day we look for leverage. For example, just about every investment we make in tourism relates to small business in some form.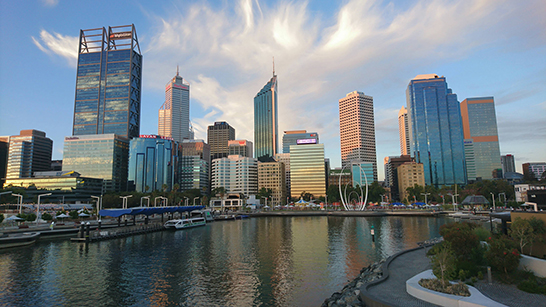 Even Defence offers a degree of opportunity for Tourism. When we market our Defence industries around the world it also provides an opportunity to market Western Australia as an attractive tourism destination. There is also a component to business conferences. One of our commitments in Defence was to create a biennial Defence conference in Western Australia to focus on the Indian ocean - so there will be a tourism outcome from that portfolio. Racing and Gaming also produces positive synergies with the Masters Series Racing carnival as a tourism opportunity.
We went to Singapore and I was able to marry my presentation about WA as a tourism destination with our first-class racing facilities. There is also an element of tourism associated with my portfolio of Racing and Gaming as I am also responsible for liquor licensing.
I am also looking for opportunities with my portfolio of Citizenship and Multicultural Interests by helping to grow visitor markets from the countries where some Western Australians were born.
What can you do to improve Western Australia's results compared to other states?
As a former shadow minister for Tourism I was aware of criticism in some quarters. The Auditor General department's report on Tourism WA market strategy under the Barnett government was deemed to be inadequate and having failed.
The situation now looks positive. We have a good relationship with the Board of Tourism WA, which is reflected in our planning and policies and commitment made to the agency and the public. We will see the benefits of the collaboration and focus going forward.  We have around 4.7 per cent growth whereas as a state we should have 11 per cent. So there is plenty of room for growth.
To assist, we have re-established an Eastern States marketing office in Sydney. Seven years ago the previous government shut down its office, so no one there was selling WA. We now have sales representation in Queensland, NSW and Victoria and they are all actively marketing WA. There has never been a better time to visit WA. A high number of quality hotels have come on the market in the last two years and more are coming in the next two years.
They are effectively pushing down rates for consumers and elevating the status of our product so we can sell ourselves as a high-quality, affordable destination as opposed to Sydney and Melbourne in domestic tourism. Internationally we are focused on getting new flights from new source markets.
As a state we only have one service to China five days a week via China Southern Airlines. By comparison Sydney and Melbourne get about 12 a day. The Chinese market is a big contributor to tourism growth in the eastern states. The WA premier has led a WA delegation to Shanghai and held positive talks with the president of China Eastern airlines with a view to having that airline operate services to Perth. We are also encouraging Japan Air Lines and ANA to begin Tokyo-Perth flights.
We will support the first airline to commit. It is difficult for airlines to inaugurate new services at this time due to a severe shortage of pilots world wide. Both airlines see Perth as an attractive destination for both leisure and business traffic. When direct flights began between Tokyo and Brisbane, the first year recorded 110,000 passengers. Perth has 120,000 passengers now on indirect flights between Perth and Tokyo, but we know the Japanese prefer to fly on their own air services when they travel.
Tourism WA forecasts the market could grow by as much as 80 per cent with direct flights between Japan and Perth and I share that confidence. India is another area where we are focused on attracting an airline to offer direct services.
WA has a strong base of India-originating nationals and is also a source market for student education.
We also would like Garuda to look at more flights between Jakarta and Perth. The carrier will add a fifth flight a week from Jakarta to Perth starting 04 May and will boost visitor numbers to Western Australia from one of our fastest-growing tourism markets.  Elsewhere, Singapore and Malaysia both have strong weekend and four-day-break traffic to Perth. Jakarta is geographically closer and we believe there is an opportunity for short-break holiday traffic.
You have a fine navy record, but what experience do you bring to the Tourism portfolio?
I was shadow minister for Tourism for four years and during that time I was deeply engaged with the sector. I made regular contacts with key members of industry and conducted extensive research on the sector. I gained a very good understanding firstly of the importance of tourism to WA and then advocated that understanding to my party for drafting policy prior to the election. In fact, 11 months prior to the election we went out with a jobs platform that we saw as essential for future development. It also helps if you have a premier who understands the value and is fully committed to tourism, as Mark McGowan has demonstrated.
Royalties for Regions was credited with giving tourism a much-needed boost in regional infrastructure with some A$6.9 billion spent since it was created. Under minister MacTiernan the emphasis has been switched to job creation. What will happen to infrastructure spending?
A lot of claims have been made on projects supposedly delivered through that program but I have trouble identifying many of them. The National (party) has a record of spending money. It is easy to spend money. Getting a return for the taxpayer is a little more challenging and not something the Nationals have much experience in. With respect to infrastructure, having built something that does not return the taxpayer some ongoing generation of revenue or creation of jobs must be questioned. I fully endorse Alannah MacTiernan's strategy. Tourism as such does not have a budget for infrastructure development, but the same amount of money from the WA budget goes into RfR. The difference now is that we try to ensure projects have merit and deliver ongoing returns to the state, taxpayers and the regions. A good example is Broome harbour. It was known for seven years by the previous government that the Broome harbour had obstacles impeding its growth potential. Nothing was done.
Since being elected I have tackled the problem along with my Transport minister Rita Saffioti and identified A$7 million in funding to fix the problem. That will be completed by July, and allow Broome and WA's north west to become more attractive and useful to shipping lines keen to operate cruises. It is also a good example of synergies at work that I spoke of earlier.
By elevating tourism into the new portfolio of Jobs, Tourism, Science and Innovation, it has become one of the four pillars of economic focus - and by working with other ministries we have been able to achieve the Broome outcome. I would like to make the case to regional development agencies that it is an important priority for them that they fund tourism infrastructure. It should not just be funded by (government) Tourism because it has a tourism benefit. The tourism benefit is for the entire state. In government we will be the advocate for infrastructure development and then we will make the case to the relevant agencies.
Western Australia's poorly-performing tourism sector is reflected in the latest Australian government International Visitor Survey (IVS), with spending by tourists showing zero growth in the 12 months (September 2016 - September 2017). WA recorded an increase of three per cent in visitor numbers but spending was static at A$2.4 billion. What plans are in place to improve both visitation and spend?
We  are about to launch a new domestic campaign to change the perception that WA is an expensive destination. That came about during the mining boom when most hotel accommodation was taken up by business executives associated with minerals and energy who paid ridiculous amounts for (often) 'not that great quality' accommodation.
We are now in a completely different situation. On the east coast accommodation is expensive and rooms' supply fairly tight. By contrast we now have very high quality new hotels at the top end pushing down rates across the board. We have better quality and are now more affordable and for any tourist who have not considered WA, now is the time. Internationally we will focus on source markets where we are not currently well-serviced to seek direct flights. Intrastate, I am very keen to create affordable flights to some of our premier market destinations such as Broome, Kalgoorlie and Albany. Broome initially will be the focus to try to drive down regional flight costs.
Domestically it must be remembered that many people in the East have not been to Perth for a holiday. Most don't even know that we have unique attractions.
Perth is home to one of only two world-class wine districts within a metropolitan area at the Swan Valley. One can spend  one or two days touring the wineries and enjoying great food. Rottnest Island 10 kilometres off the coast from Perth offers the only place in the world with an A Class Reserve and encounters with wild life  such as quokkas which are unique to WA. Rockingham, 25 kilometres by road from Perth has a penguin rookery and a seal colony and the opportunity to swim with dolphins. It's the only place in the world offering these opportunities.
We also have a campaign with Qantas which is promoting its new direct service to London. We will be focusing on a stopover program in Perth for passengers coming from the UK or from Melbourne. We also have a magnificent new stadium which we will be marketing with AFL as a trip opportunity for AFL fans to see their teams play in Perth. Finally, we have a seasonal campaign promoting Broome and the north west in the eastern states. All these campaigns will be hitting around the same time, so holidaying in WA will be front and centre in domestic markets like never before.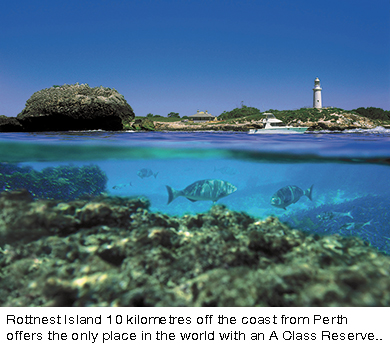 What is the government view of Airbnb? Can the two sectors work for WA tourism without impacting hotel room yields and expectations of hotel developers?
They can both work for the benefit of tourism as they service different markets. Having said that, my personal view is that Airbnb operations should comply with any government regulations in place and not disadvantage hotel operators who abide by the rules on areas such as safety, training, the environment and so on.
The existing players in the hospitality industry have consistently invested in services and infrastructure over a long period of time to meet the regulatory environment, so they should be protected against people operating in any manner that avoids these obligations. I am not saying there is no place for Airbnb. For example if mum and dad rent out a holiday home as such, that is okay, what I am referring to is the Airbnb operator who tries to establish a short-stay hotel without complying with obligations of operating a hotel. That is not acceptable.
SilkAir is to run four return trial flights from Singapore to Broome in June 2018. How much is it costing taxpayers to underwrite the flights, including Customs and Border Force services?
It is not costing taxpayers anything..  It is a local initiative by Broome-based tourism operators and the council in Broome. It was negotiated with the knowledge of Tourism WA but with no financial commitment. Tourism WA has helped with marketing suggestions for the proposed services.
How does Tourism WA work with local business tourism media for advertising, inclusion in media events, invitations to briefings etc. WA Government policy advocates working with state-based businesses, but I see little evidence of it.
We see Tourism WA as our agency to advise on commitment and take that advice wherever we can to promote WA as a leading tourism destination. The previous government cruised through a boom period where revenue and numbers looked good. We are a new government working in an entirely different economic environment. We are keen to work with all businesses and individuals who can help us achieve our objectives in developing  a vital and dynamic tourism industry. There is a two-year action plan currently being developed by Tourism WA that reflects both government priorities and also the industry's priorities and will get people into our state for a business meeting or holiday right now.
Change is happening and it will result in greater market share for WA and more jobs in tourism.
Tourism WA through PCB supports AIME, the annual travel show held in Melbourne, which is primarily a promotion for Victoria's tourism. Why not support a WA version of AIME say on a biennial basis or even every three years so that WA can show off the state?
We have secured the 2019 Australian Tourism Exchange in Perth, which is a significant coup.
The Perth Convention Bureau is very effective in business tourism and I am sure that if managing director Paul Beeson thought it was a viable option he would look at it.
The state has spent  an estimated A$15 million setting up Customs and Border Force services at the domestic terminal for Qantas' new direct flights to London in March. Was any study done on a projected return on taxpayer spend?
No studies have been done as far as I know. As a government we inherited that project and we must make it work as best as possible regardless of any subsequent thoughts on costs and funding. However, it accords with our objective of making Western Australia an alternative entry point to Australia.
Tourism Australia does a fine job of promoting Australia but the primary beneficiaries of that promotion are in the eastern half of Australia. I have explained to federal minister Ciobo and said publicly that Western Australia does not get the same benefit from Tourism Australia's international marketing and TA campaigns need to show Australia has two different entry points and there are benefits associated with accessing both east coast ports and Western Australia. Bradley Woods (Tourism Australia Board member) supports our view and he has had a good response to the strategy from Tourism Australia.