Bali numbers on the rise again with Bali Tourism Board offering travel assistance
News Feed
Friday, 09 February 2018
TOURIST numbers to Bali continue to improve following the lessened threat of a major eruption from Mount Agung.
Arrivals were hit very hard when Mt Agung threatened major damage and flight delays after its initial eruption in September 2017.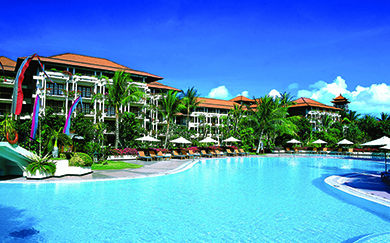 China subsequently put in place a total travel ban to the island and Australia's numbers dropped significantly. China and Australia are Bali's first and second highest-generating tourist markets.
February is traditionally a quieter month for travel to Bali, but an airline spokesperson said Australian flight loads are improving and even Chinese numbers are slowly on the rise. The numbers have been helped by airlines and tour wholesalers offering special packages to encourage travel back to the island.
The potential Mt Agung hazard is now predicted to only affect an area within a radius of 6-10 km of the volcano's crater, (the volcano itself is around 75 kilometres from the main travel centres of Kuta and Seminyak and so tourists mainly have been protected by distance).
The fear of potentially being stranded in Bali should volcanic dust close air corridors to Bali also has been addressed, by establishing alternative exit routes should visitors need to leave even if Ngurah Rai Airport is temporarily closed.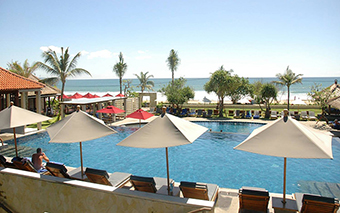 These alternative land and sea routes to other gateways including Surabaya and Banyuwangi in East Java have been established and tested.
Although a raised volcano alert had been in place for four months, Bali's airport has closed only once - for just 2.5 days in late November. At that time, guests needing to continue their travels were able to travel to Surabaya or Banyuwangi to connect with domestic and international flights. A spokesperson for the Bali Tourism Board said: "Should another temporary airport closure occur,  transportation to alternate airports will be provided free of charge to visitors unable to wait for the re-opening of Bali's airport. Those remaining in Bali will be provided one night complimentary accommodation at their hotels and then heavily-discounted rates for the rest of their stay.
Meanwhile preparations are underway for FHT Bali 2018, the annual mart for food, hotels and tourism that will be held 01-03 March at the Bali Nusa Dua Convention Centre. The show also incorporates Retail Indonesia 2018.
Now in its 11th edition, this event attracts key trade-only buyers from the region's leading resorts, hotel chains, restaurants and importers. Over 1,300 exhibitors will showcase the latest products, innovations, technologies and services to supply the  growth in Indonesia's hospitality sector. Last year's event attracted more than 10,000 visitors.
This year, FHTB brings more products and attractive wine and spirits events - Bali Sommelier Competition 2018 is taking place at FHTB.
Pictured: Ayoda Resort in Nusa Dua (top image) and the Bali Niksoma in Legian - two Bali resorts that are very popular with Australians.