New study reveals business travel risks are 'more predictable than is perceived'
News Feed
Friday, 09 February 2018
A NEW study reveals Australasian business travel risks are more predictable than currently perceived and that as companies increase their international travel, managers increasingly need to focus on 'trending' concerns and understand the difference between perceived travel risk and unpredictable situations.
The report, by International SOS*, is titled 'Rethink Unpredictable' and pulls together the past three financial years' Australasian regional business travel medical, security and assistance case data and expert analysis to determine upcoming business travel trends that challenge the concept of volatile travel risks.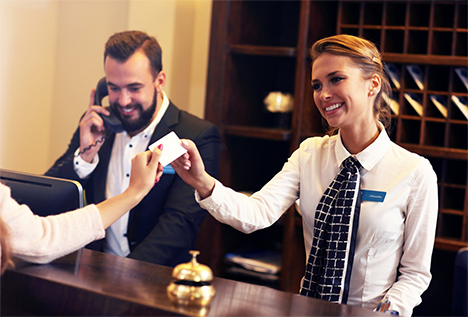 Challenging the concept is important because seven in 10 (72 per cent) of Australasia-based business travel health and security personnel say travel risks have increased over the past year," said Sally Napper, security director Australasia for International SOS.
"Of those risks, 64 per cent of Australia and New Zealand respondents think terrorism increased in 2016. Despite that perception, terrorism-related deaths around the world decreased in both 2016 and 2017, according to the Institute for Economics and Peace's annual Global Terrorism Index.
"Less than one per cent of the security alerts sent out by International SOS in the 2016-17 fiscal year related to terrorist warnings and events," said Napper.  "Despite the increased coverage of terrorism in the news, travellers are far more likely to encounter road traffic accidents, petty crime, illness or other issues such as a lost passport or flight delays that disrupt travel and can impact business continuity."
Debunking the difference in perceived travel security threats versus real destination risks is an important travel security issue impacting Australasia-based businesses today. "The majority of travel security calls we take in our Assistance Centres focus on pre-travel advice and education aimed at helping travellers mitigate common threats they may face overseas," said Napper.
Other trending travel security concerns include understanding individual traveller risk profiles, protecting company data, and keeping up with the changing risk environment in different countries.
Along with analysing security trends, 'Rethink Unpredictable' also focuses on medical travel risks. A few of the emerging health preoccupations impacting regional businesses include stress and mental health issues, non-communicable diseases (NCDs), the changing medico-legal environment, and the use of telehealth to optimise expert care whilst travelling.
It also would be easy to assume that the vast majority medical cases happen in high-risk countries; however, almost half (43 per cent) of medical cases managed by the International SOS Sydney Assistance Centre between 2016 and 2017 occurred in low to medium risk countries. Fewer than one per cent of all cases required a costly and disruptive evacuation, but case data shows the most common cause of medical evacuations (38 per cent) in the corporate sector are due to cardiovascular diseases and almost half (44 per cent) of all in-patient cases of clients in the education sector are related to injuries. This new data, however, shows these risks are not as unpredictable as they seem.
"While each medical case is unique, over the years we've found a common theme in the health risks travellers face, which is that most of them can be mitigated by systematic and comprehensive planning," said doctor Nhlanhla Mpofu, medical director – Occupational Health at International SOS.