Qatar Airways adds to Kathmandu frequency
Health & Leisure
Thursday, 31 August 2017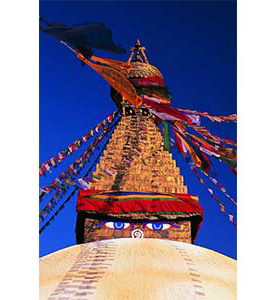 Doha-based Qatar Airways will add an additional daily flight on its Doha–Kathmandu route from 01 September to meet high demand during Nepal's festival season, which takes place every year in September and October.
The additional frequency will be served by an A320, departing Doha at 01:25 and arriving in Kathmandu at 08:55. The added flight will accommodate passengers travelling to Nepal for its annual festival season, which features many large parades and outdoor fairs offering traditional Nepalese music and a colourful atmosphere.
Kathmandu, the capital city of Nepal, is an expanding metropolis filled with ancient temples, walled gardens and many markets offering an assortment of local crafts, pieces of jewellery and traditional clothing.
With the additional daily flight, Qatar Airways will offer four daily flights between Doha and Kathmandu. 
The award-winning airline recently added additional flights to Colombo and Dhaka, to accommodate increased demand.