Mt Hutt staying open longer this year
Health & Leisure
Thursday, 07 September 2017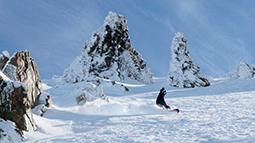 Thanks to weather not experienced in about a decade, New Zealand's Mt Hutt ski field will remain open until mid October, covering all the Australian state and territory school holidays.  
Due initially to close on Sunday  08 October the 313-hectare ski field is now to remain open until Sunday 15 October, weather dependent.
"We've got absolutely oodles of snow and so staying open longer makes perfect sense," said James McKenzie, Mt Hutt Ski Area manager.