Qantas celebrates first Sydney-London flight 70 years ago
Health & Leisure
Friday, 08 December 2017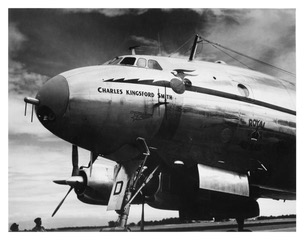 This week, Qantas celebrates 70 years since its first flight from Sydney to London.  
In 1947, the Lockheed 749 Constellation 'Charles Kingsford Smith' made the first flight with 29 passengers onboard and 2,000 lbs of food parcels, gifts from Qantas employees to their colleagues in post-war Britain.
Under the command of Captain Ken Jackson, the first Qantas service from Sydney refuelled in Darwin, Singapore, Calcutta, Karachi, Cairo, Castel Benito, and Rome before arriving in London almost four days (including two overnight stops) later.
The airfare cost approximately GBP325 (one way), the equivalent of 130 weeks' average wages compared to less than two weeks' now.
Qantas' Sydney to London service was the longest scheduled air route in the world at the time. When Qantas' Perth - London service launches in March 2018, it's expected to be the third longest passenger flight in the world.
Following the launch of this service, Qantas also introduced the first female cabin crew members. There were 2,000 applicants for just nine places when recruitment began in late 1947.
"The Kangaroo Route has been central to the Qantas identity since we launched the service 70 years ago," said a Qantas spokesperson. "What used to take seven stops on a Lockheed Constellation and Super Constellation in the 1940s and 50s, later inproved to one stopover when the 747 and A380 joined the fleet. The single, non-stop hop was a dream for the Qantas founders in outback Queensland in 1920 and we're proud that we can make their dream come true.
"As we prepare for our first non-stop 787-9 services between Perth and London in March 2018, it's a good time to reflect on how far we've come. The single hop from Australia to Europe is another milestone for Qantas and marks the first time the two continents have been directly linked by air.
"Looking beyond our non-stop Perth-London flights, we're also exploring the opportunity that ultra-long-haul travel brings, and we've challenged both Airbus and Boeing to develop an aircraft capable of travelling to London from the east coast of Australia. "They have both stepped up to the challenge and are confident they can deliver aircraft capable of flying these distances by 2022 "