Pitcairn aims for Dark Sky Sanctuary ranking
Health & Leisure
Tuesday, 06 February 2018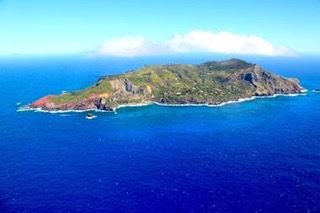 The remote Pitcairn Islands aim to become an official 'Dark Sky Sanctuary' in 2018.
Currently, there are only three locations on earth deemed a 'Dark Sky Sanctuary', a designation that is key in the world of Astro Tourism.
From total solar eclipse meetings to Northern Lights photography workshops, world wide Astro Tourism is a rapidly growing industry. In recent years, Astro Tourism has been heralded as an industry leader among sustainably-minded travellers and travel companies alike.
Pitcairn's application will be strong, as the Islands have amongst the world's clearest night skies. Furthermore, with a population of only 50 people, and a volcanic landscape that provides a variety of dramatic viewing points, Pitcairn is ideally placed to meet the specific needs of Astro Tourism.
As its first step into the Astro Tourism world, Pitcairn has invited emeritus professor of Astronomy at the University of Canterbury John Hearnshaw to visit the Islands this month. His role will be to assess the suitability of the island for Astro Tourism as it relates to the training of night-sky guides, location scouting and light metering. Training topics with Pitcairn's budding Astro guides will include information on planets, stars, nebulae and galaxies, lunar and solar eclipses, timekeeping in astronomy, black holes, quasars and cosmology.
If awarded a Dark Sky Sanctuary designation,  Pitcairn would join the ranks of only three existing sanctuaries on earth sites in remote regions of Chile, New Zealand and New Mexico.
Located half way between New Zealand and Peru, Pitcairn has been home to the descendants of the HMAV Bounty mutineers since 1790 and remains one of the most remote tourism destinations in the world.
Access to Pitcairn is via a quarterly shipping service that offers 12 round-trips annually between Mangareva in French Polynesia and Pitcairn Island.