Record turnout and some tough issues are expected at Gold Coast PCOA meet
News Feed
Monday, 25 September 2017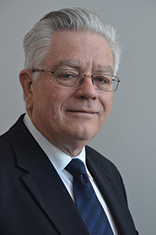 EARLY registrations for the Professional Conference Organisers Association 10th anniversary conference on Australia's Gold Coast in November indicate a record turnout.
PCOA president Barry Neame (pictured right) said all exhibition space run in tandem with the conference sold out last month and delegate registrations were running well ahead of the same time last year. He expects around 400 plus delegates. He also flagged some controversial issues would be debated.
"The program this year is one of our best ever," said Neame.
"After the conference last year we completed extensive research into what members actually want from their conference and this is reflected in the format for the 2017 edition.
"Members' feedback showed us that the dynamics of conferencing have changed significantly. There is now so much information generally available in social media platforms that conference organisers have to move it up a level or two to continue to make their events useful and relevant to members.
"We have one of our strongest speakers' programs ever, including Jan Tonkin, president of the International Association of Professional Congress Organisers (IAPCO) and founder and managing director of New Zealand's The Conference Company.
"We have a new 'Fishbowlí'session which involves an entire group participating in a debate or conversation rather than be lectured to by one person. Participants frequently enter and leave the fishbowl with time limits for each topic.
"We have put together some interesting case studies reflecting new challenges and how these were overcome. Also for the first time we are introducing a Campfire Session with Anne Gill. The topic is Working with Venues and should see some interesting knowledge-sharing among delegates. Both sides will be represented, so we should get some answers to the issues that most irritate both parties when planning meetings and events. Everyone is time poor these days, so the session will aim to give a better understanding of the problems faced by both when doing business.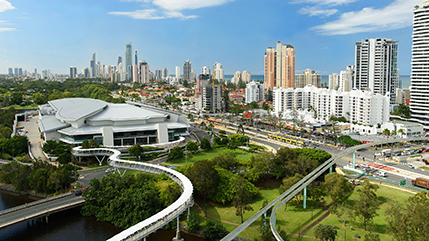 "Political economist dr Angus Hervey, cancer researcher Tane Hunter and musician Will Tait, all using the latest cutting-edge research, will deliver a presentation on ëThe Future is Better Than You Think".
'They will show how diseases are being eradicated, war is decreasing and millions are being lifted out of poverty to provide an alternative to all the negative news coverage," said Neame.
ìConference delegates will gain unique insight from the knowledgeable trio into the big scientific and technological trends shaping our lives, and learn how our cognitive biases make us feel unnecessarily pessimistic, preventing us from achieving our true potential.
It's an opportunity to return to the office with a renewed commitment to problem solving, innovation and organisational change for clients.
"Elsewhere, event technology speaker Corbin Ball will lead a session on  technology trends including social media, mobile technology, location-based technology, wearable computing, virtual meetings and how they will influence meetings and conference events in the future.
"Ball will take delegates through the various steps needed to prepare for these changes to the industry to be able to work more efficiently and effectively," said Neame.
Delegates will also hear a global update on the current state of the market from Tonkin. This will cover security, climate change impacts and disruptors such as Airbnb and Uber and the impact on pricing.
"The PCOA believes the professional capacity of members to deliver successful outcomes for managing meetings and events on behalf of these major companies is not being discussed at an appropriate level.
Competative market
"The market is very competitive and we must ensure that we do not lose business to the ubiquitous marketing and PR agencies who are trying to tap into the market. We will be tackling the issue at the convention and seeking ways for PCOs to have more of a holistic approach to meetings and conferences, said Neame."
"A PCO is required to be proficient at a multitude of tasks  including marketing, social media, security, technology in addition to meal requirements, venue capabilities, destination wellness, streaming and finance pre, post and during the entire event and conference.
"Organising meetings and events is a profession," said Neame. ìBut with increasing competition a few companies are coming into the space claiming they can deliver these things and try to take on the role of a PCO, sometimes with disastrous results that reflect badly on the industry as a whole."