Meetings 'transformation' is essential to meet challenges
News Feed
Monday, 25 September 2017
Sometimes conference themes are more aspirational than effective at delivering hard facts, vision and a plan to move forward. 
The International Association of Convention Centres (AIPC) now wants to build on the ëtransformationí theme of its 2017 annual conference, held in Sydney in July, primarily because it is seen as a key building block for development of the sector.
Transformation means convention facilities are sufficiently dynamic to progress in tune with client expectations and deal with emerging geo-political challenges.
As delegates discussed at the AIPC www.aipc.org conference, transformation also means proactively tackling issues such as cyber-security, staff training and emerging competition.
Staff training itself will be addressed in February with another edition - the 12th - of the very successful AIPC Academy.
This will be held in Barcelona.  A Facility Operations Summit will also be held in Barcelona in late November, just prior to ibtm world www.ibtmworld.com  while a Sales & Marketing Summit is scheduled for Frankfurt in May 2018.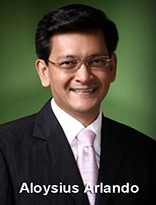 As we reported in our daily e-news service, AIPC has a new president in Aloysius Arlando, chief executive of the Singapore EXPO Convention and Exhibition Centre, a long-standing AIPC stalwart.
He replaces Australia's Geoff Donaghy - chief executive of the International Convention Centre Sydney and director convention centres for AEG Ogden - who remains active in the past president role.
Australia also continues its strong involvement in AIPC through the appointment of chief executive, Melbourne Convention and Exhibition Centre Peter King to the board.
Speaking after the conference, Arlando commented: "To us, 'transformation' is now an omnipresent process. By bringing together our own experiences with those of international observers who can advise us on broader areas that will impact our ability to advance our business, we can provide members with the best possible insights for use in responding to their current challenges or their own future planning."
The conference also drew on the recent experiences of the host city Sydney with a series of presenters who described and illustrated the dynamic of a city renewal process that relied heavily on a convention centre component as a catalyst for new business events activity.
Transformation was also evident in the AIPC Innovation Award, one of whose winners was the Cairns Convention Centre with its response to the dilemma of what to do with an old roof.
AIPC represents a global network of more than 185 major centres in 60 countries with the active involvement of more than 900 management-level professionals world wide.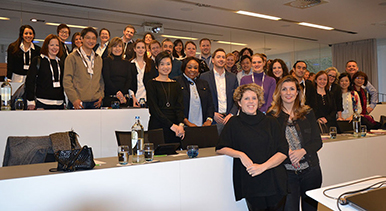 It is committed to encouraging and recognising excellence in convention centre management, based on the diverse experience and expertise of its international representation, and maintains a variety of educational, research, networking and standards programs to achieve this.
AIPC also celebrates and promotes the essential role of the international meetings industry in supporting economic, academic and professional development and enhancing global relations amongst highly diverse business and cultural interests.
The AIPC Academy embodies these professional development goals, yet again with a grounding in transformation.
The 2018 program can be accessed via the AIPC web site.
A limited number of AIPC Academy scholarships are available through the support of corporate partner IMEX and AIPC members.  Applications close on November 1.