Flores focus as tourism chiefs seek ways to take weight off Bali and to boost the regions
News Feed
Monday, 25 September 2017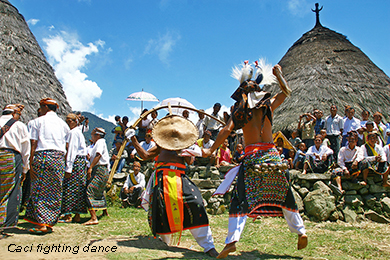 INDONESIA's tourism authorities and the Bali and Beyond Travel Fair (BBTF) have embarked on a campaign to change Bali's visitor dynamics and encourage visitation to lesser-known neighbouring islands such as Flores (home to the famous Komodo dragons), Lombok, Lake Toba, Toraja and Wakatobi.
The switch will make Bali a ëtourism hubí and is a response to gridlocked roads that struggle to cope with tourism numbers at peak times.
Itís not just roads. Land costs also have increased significantly, making it difficult for local communities.
ìWe are trying to make Bali a hub for Indonesiaís tourism and at the same time develop other destinations so visitors can spread out,î said Ive Gede Pitana, deputy minister for International Marketing at the Tourism Ministry.
ìOur priority is to make Bali tourism sustainable and at the same time improve the economy throughout the region.î
Tourism authoritiesí plans to encourage investment in the regional islands face a Catch 22.
Regional tourism wonít develop without infrastructure such as new airports, hotels and harbours and construction would provide employment and improve island economies.
But it all has to happen without negatively impacting Bali itself, with its thriving MICE business, popular tourism accommodation, food and colourful local culture.
So changes will be baby steps at first.
Tourism chiefs will encourage travel wholesalers to package short breaks to other islands and will look at measures such as reduced landing and port charges for aircraft and ferry terminals to get things rolling.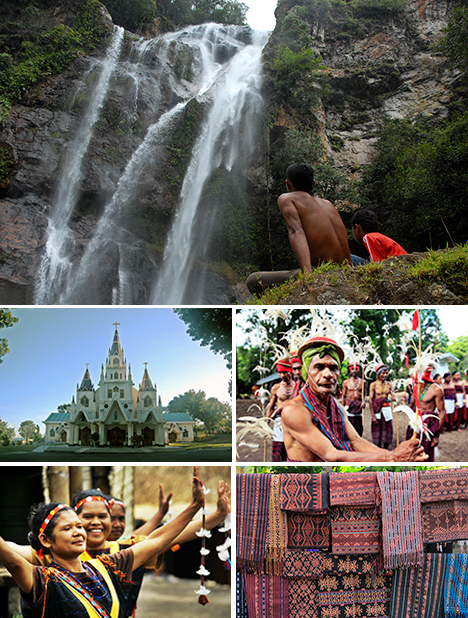 Flores a good example
Flores is a good example of there being a lot more to Indonesia than Bali.
Flores is one of Indonesiaís Lesser Sunda Islands,  located east of Komodo Island and west of Lembata Island.
It has a poor transportation system and rough road conditions, making it difficult to get around.
Its west coast port town of Labuan Bajo is a gateway to Komodo National Park, famous for its carnivorous Komodo dragons and waters teeming with sea life, including manta rays and turtles.
But it is not all dragons. Dive holidays are increasing along the north coast near Maumere, which boasts spectacular marine life including whale sharks and there also are small numbers of cycling holidays and wellness tourism.
Flores islanders are almost entirely Roman Catholics and Larantuka on the isleís eastern end is known for its Holy Week festivals such as Semana Santa.
The most-popular tourist attraction in Flores is the 1,639-metre-high Kelimutu volcano, which features three coloured lakes. Located near the town of Moni, the lakes change colours from time to time from maroon through green and blue.
Strong traditions
Flores also is rich in cultural heritage and tribal traditions, with caci whip fighting a major element of Manggarai cultural identity as well as a ëunique and aesthetic delight for spectatorsí.
Caci is played out by two male adversaries, with spectators supporting their favourite by shouting encouragement, making it a very lively event.
The best time to see caci in its original context is during Penti, which usually takes place in the dry season between July and November.
If visitors do not have the chance to experience caci in its traditional ceremonial setting, there are several opportunities to see organised caci. Todo Village south west of Ruteng offers caci performances to visitors. Visitors also have the option of seeing a caci performance in Melo Village, located on the Transflores ëhighwayí about 20km on the road from Labuan Bajo to Ruteng.
Air access
Flores also boasts a number of airports, with Frans Seda Airportin Maumere, offering daily flight from Denpasar, Kupang and weekly flights from Makassar.
Komodo Airport in Labuan Bajo offers daily flights from Jakarta to Labuan Bajo and Denpasar to Labuan Bajo and H. Aroeboesman Airport in Ende offers daily flights from Denpasar to Ende.
Getting to Flores by sea is less reliable, with ships operating to a rough schedule every couple of weeks. Tourism chiefs are aware of the need for fast, reliable transport and are looking at ways to improve ferry services to the island. Pelni already is operating a regular ferry service.
On the web: www.pelni.co.id
Images left to right, from top: Cunca Rami Waterfall at Manggarai Barat; Katedral Reinha Rosari, Larantuka; Leworahang people – Flores Timur; Ngada traditional dance at Belaraghi Village and Tenun Ikat (organic cotton weaving textiles).  
All photos by florestourism.com - reproduction by permission only