MICE News
Friday, 24 February 2017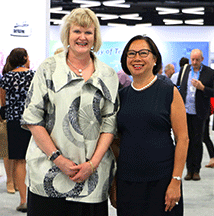 Australia's International Convention Centre Sydney (ICC Sydney) has welcomed its first medical conference.
More than 1,300 pathologists and scientists are participating in Pathology Update 2017 – an event organised by The Royal College of Pathologists Australasia (RCPA) and running Friday 24 – Sunday 26 February 2017.
The event features nine international speakers and more than 140 local Australasian speakers.