Strategies for a changing world – AIPC looks to its regional opportunities
News Feed
Friday, 09 February 2018
The global convention centres organisation AIPC – Association Internationale des Palais de Congres – has a solid track record of improving MICE facilities and services, as well as looking to the sector's future development.  But its president suggested recently that the body's own future might prosper from a more regionalised approach while not weakening its international status.
Aloysius Arlando said members "must recognise that we cannot operate on a 'one size fits all' basis".
Arlando is well known in Australasia and throughout the Asia Pacific region for his work at the Singapore EXPO Convention and Exhibition Centre, as well as other regional MICE activities.
Asia Pacific features strongly in the AIPC governance structure, with several Australian representatives having contributed strongly.
AIPC's industry point of difference was, he noted, "our specific orientation to centre management while being a truly international body with a broad global membership and outlook.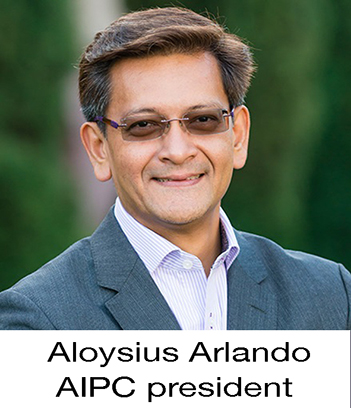 "Most recently we have been pushing the nexus between centres and socio-economic development of cities, in terms of the significant investments in assets we manage and a spectrum of events we host – association meetings, live events, corporate events, exhibitions – for the betterment of the city the centre is in.
"This, I believe, is our greatest strength."
But, he pointed out, "an international focus must at the same time embody regional considerations so that we continue to be relevant to our members as well as an authoritative voice for the global industry".
This would be achieved partly through a well-balanced membership and a broad program orientation.
That foundation ensures a "relevant presence on a global scale".
AIPC could not, however, operate on a 'one size fits all' basis.
"Differences exist amongst various regions and we need to ensure we understand those differences well enough to be able to adapt our activities to unique regional issues and expectations.
"We need to socialise our association-wide plans with regional associations and members so that those plans can best address regional issues and concerns and capitalise on regional opportunities."
Further, said Arlando, AIPC "must make a particular effort to link up with other organisations that share our international orientation".  This would allow AIPC to contribute effectively to overall industry advancement and recognition.
"I believe that collaboration with both members and adjacent industry organisations with a shared view of the overall meetings industry is the best way for AIPC to be relevant in an evolving industry landscape."
At the same time, Arlando stressed, "we must continue our work towards making AIPC the foremost global authority on international venues. 
"We should be seen as a key part of the existing industry structure and a leader in how the industry evolves and how new entrants are educated in the role of venues as an essential element of destination planning and economic development."
•  AIPC www.aipc.org will hold its 2018 annual conference in London from July 1-4.  Theme is 'Strategies for a Changing World'. - KK