BTN News
Thursday, 07 December 2017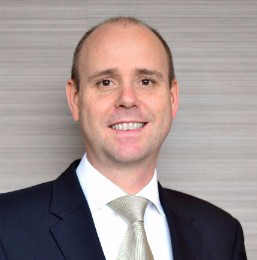 Bernhard Langer (pictured) has been appointed general manager of the 297-room Four Points by Sheraton Sydney, Central Park.
On track to open in August 2018, the hotel marks the re-entry of the Four Points brand into the Sydney market.
BTN News
Wednesday, 06 December 2017
Port Moresby, Rio de Janeiro, Johannesburg, Dhaka and Istanbul are among the highest-risk cities that Australian business travellers have regularly visited in the past year, according to American Express Global Business Travel (GBT).
BTN News
Tuesday, 05 December 2017
The International Air Transport Association (IATA) says global passenger traffic results for October show demand (measured in revenue passenger kilometres or RPKs) rose 7.2 per cent compared to the same month last year. Capacity grew 6.2 per cent and load factor climbed 0.8 percentage points to 80.8 per cent, a record for the month.
BTN News
Tuesday, 05 December 2017
Scoot, the low-cost arm of Singapore Airlines (SIA), plans to spread its wings to its second European destination – Berlin – in the second half of 2018.
BTN News
Tuesday, 05 December 2017
China Southern Airlines says it expects its Australian operations to grow 10 per cent annually for the next five to eight years - unless held back by a lack of takeoff and landing slots.
BTN News
Tuesday, 05 December 2017
Following tie-ups with airlines Lufthansa and Air New Zealand, Switzerland-based start-up Winding Tree has announced a deal with Aruba that will see it help connect the small hotels on the Caribbean island directly to potential tourists. 
BTN News
Tuesday, 05 December 2017
Venezuela's president Nicolas Maduro says he intends to launch the 'petro', a digital currency backed by the country's reserves of gold, oil, gas and diamonds.