For business travellers, the smart phone is the 'king of all devices' when productivity gains are key
News Feed
Monday, 25 September 2017
ACCORDING to the latest CWT Connected Traveller Study by Carlson Wagonlit Travel, business travellers are carrying more devices, and feeling more productive while they are on the road conducting business. The survey of more than 1,900 business travellers found that on average, they carry four different types of technology (mobile phone, tablet, laptop, etc.), with the smartphone being the one travel tool they canít live without. More than 80 per cent of travellers across the globe now rely on their phone to conduct business.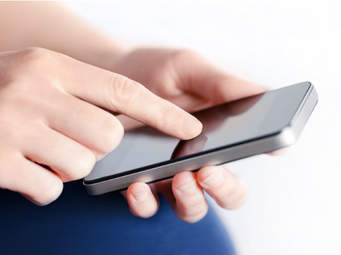 Australian findings
Some 64 per cent of respondents from Australia rely on their past experiences when it comes to planning their future travel. This self-reliance has led to a feeling of security as only 25 per cent said they are more sensitive to security risks. When it comes to being social while travelling, Australians are split, with 52 per cent wanting to be more social and 48 per cent wanting to keep to themselves. Australians also tend to fall away from their wellness routine while travelling, with 61 per cent saying they get less exercise when they travel.
Global findings
With technology, most travellers (88 per cent) believe travel is easier to navigate today. This has led a significant majority of travellers (78 per cent) to seek opportunities to travel for work and nearly as many find business travel to be stimulating (72 per cent). Todayís travellers are experienced and use that knowledge to plan their trips. More than half (55 per cent) of travellers rely on prior travel experience while planning trips, in addition to hotel web sites (54 per cent) and airline web sites (50 per cent). Airline and hotel apps make up the bulk of app usage for travellers (45 per cent) while map apps also see heavy use (41 per cent).
ìThe business traveller can be so much more productive now than even five years ago thanks to technology,î said Simon Nowroz, chief marketing officer, Carlson Wagonlit Travel. ìThink about the advances where a business traveller used to have so much down time between a flight, taxi and hotel. Now, they can login and work while on the plane or wherever they happen to be. With the continued emergence of the tablet, as well as numerous apps, travellers donít feel out of touch as they carry out business.î
According to the study, work-based relationships and productivity are strengthened through business travel. Nearly nine in 10 business travellers (86 per cent) said travel helped them build new knowledge and perspective, while 80 per cent said business travel boosted their productivity. Additionally, more than nine in 10 (93 per cent) said that travel positives outweighed negatives when it comes to building and maintaining relationships at work, while nearly eight in 10 (77 per cent) say the same about their home lives.
Business travellers did have two key areas of concern. Two-thirds (67 per cent) of travellers said they believe travel is safer today. However, nearly half (46 per cent) remain concerned about their safety. This has led more travellers (68 per cent) to ësometimes or alwaysí purchase travel insurance. Business travellers also have difficulties maintaining routines and wellness. More than half of travellers (54 per cent) say that their exercise and wellness habits are disrupted when they travel.
According to the study, as travellers connect with co-workers or family, they often use different methods. With family or friends, travellers chose calling (44 per cent), Skype (24 per cent) and text (17 per cent) as their preferred communication methods. However, they connect with co-workers differently: By email (44 per cent), calling (24 per cent) and texting (14 per cent).
Regional differences
There were similarities across the Americas, EMEA and APAC. However, APAC travellers felt more in control (84 per cent) in being able to manage their responsibilities compared to Americas (76 per cent) and EMEA (73 per cent) travellers. Travellers from APAC (53 per cent) were also more likely to say that travel took time away from other work, causing their co-workers to pick up some of the slack.
When it comes to personal relationships, around a quarter of travellers from the Americas feel that travel strains their relationship with their spouse or significant other (27 per cent), a total that is more than their EMEA and APAC counterparts (22 per cent). This is likely the reason that travellers in the Americas tried significantly harder to stay connected with family (50 per cent) than APAC (31 per cent) and EMEA (27 per cent) travellers. APAC travellers also were more likely to miss important events ñ with more than half (51 per cent) missing at least two social events or occasions within the past 12 months compared to EMEA (44 per cent) or Americas (42 per cent) travellers.
ìThere are many variables that can make a business trip a success or a failure in the eyes of the traveller,î said Nowroz. ìThe easier we can make it for travellers to be organised, the more we help them have a better overall experience.î